If you've never stayed in a hostel while traveling before, the idea of sleeping in a room full of strangers can be a little nerve wracking. However, once you settle in it can actually be a super fun way to meet friends while traveling (and save you tons of money)! Here are some helpful hints for your next hostel stay.
Book With Location In Mind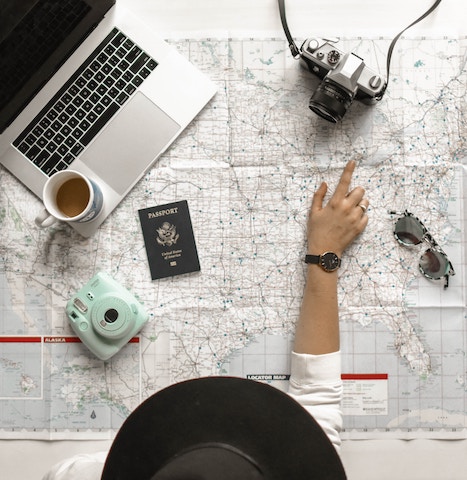 Are you going to be visiting the city for a few days, or just staying overnight for an early flight the next morning to your final destination? This is vital information for deciding if it's worth it to pay to be in the city center, or if you want to find a hostel that has easy, quick transportation to the airport/train station.
Read The Reviews
The reviews are there for a reason, people! When going on vacation, travelers tend to be brutally honest about the facilities they stayed in, so reading the reviews can tip you off to some important variables. Some priorities on our check list: hot water in the showers, working wifi, if paying for breakfast is worth it, etc. You'll be glad you didn't skip this one over!
Pack A Towel And Flip Flops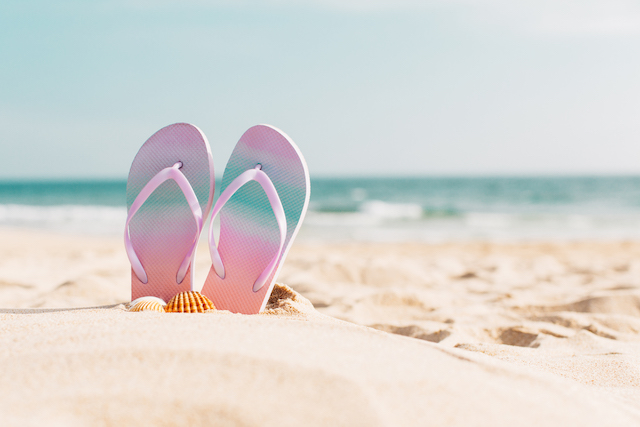 Even though it's extra room in your suitcase or backpack, having a towel is super important if you want to stay clean during your trip! Many hostels do offer towels for a charge, but that can add up over time if you are backpacking for a few weeks or more. Also, flip flops are crucial if you want to avoid ever stepping your feet on the shower floor. As much as we want to be *optimistic* about our roommates, you never can be too cautious when it comes to sanitary measures…
Choose The Bottom Bunk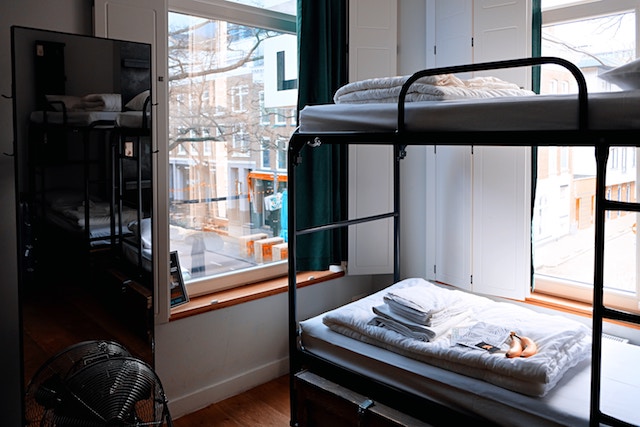 Although the idea of sleeping in the top bunk seems like a fun throwback to childhood, the reality is it is super hard to get in and out of, especially at night when you are exhausted from the day's escapades. A bottom bunk will make your life that much easier.
Bring Earplugs
The optimal hostel situation is a room in which everyone is quiet, goes to bed around the same time, and no one snores. However, this is a rare glory to have, for flights to and from different countries means people come and go at all different hours (more often than not making noise while they do). And then there always is that one person who snores… (Hopefully it's not you!) To make sure you get some much needed sleep while traveling, pack some earplugs to drown out any sounds.
Socialize!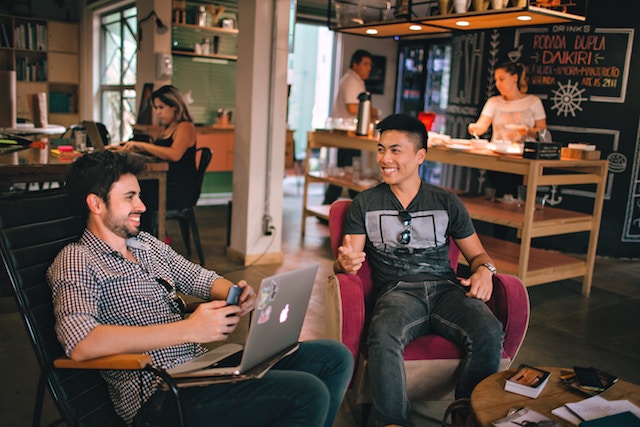 Hostels are designed for communal, cheap stays– so why not take advantage of all the social activities the hostel has to offer? Many provide dinners, free tours, and bar crawls that can make your travels that much more enjoyable. Maybe you'll even make a friend that you can visit on your next trip!
Photos: Freepik and Unsplash