One of the best parts of the fall season is the foliage. It's hard to not be mesmerized by the bright hues of reds, oranges and yellows that seem to be painted across the once green trees. Given the grandeur size of the United States, there are many states that don't get to experience the spellbinding splendor of nature's autumn art. If you want to feast your eyes on some amazing fall foliage, these destinations are a must in the US.
Stowe, Vermont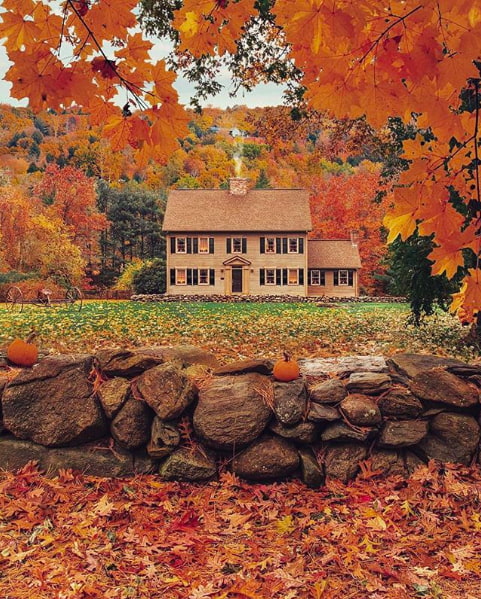 Stowe, Vermont is located in the heart of New England, the US region most famous for its fall foliage. The vast amounts of sugar maple, oak, and basswood trees help to create a sea of red and golds that will leave you in awe. Stowe is considered the "unofficial" capital of fall, and with good reason! This town has festivals, hiking and bike trails, paddling, and scenic drives to help you experience the changing of colors. Many visitors tend to come during this time of the year, so you should book early!
Lakes Region, New Hampshire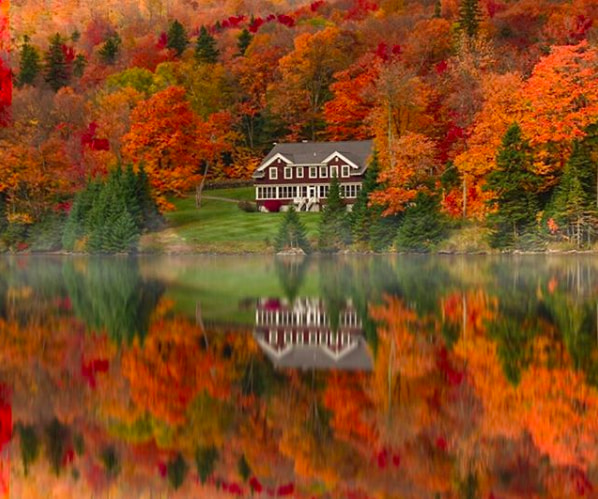 One of the longest displays of colorful fall foliage happens in the Lakes Region of New Hampshire. Starting from late September and into the end of October, you can enjoy the brightly colored leaves. They stay on the branches longer thanks to the regions' protection from coastal winds. Luckily there are many different lakes where you can find a place to stay and see. A few of the most popular lakes include Lake Winnipesaukee, Squam Lake, and Lake Ossippee. The best ways to enjoy these bursting hues is by using a boat, canoe or kayak through the lake to take it all in. You can also climb one of the many hiking trails in the area and get a bird's eye view from atop the mountains. It's mother nature at her finest!
Blue Ridge Parkway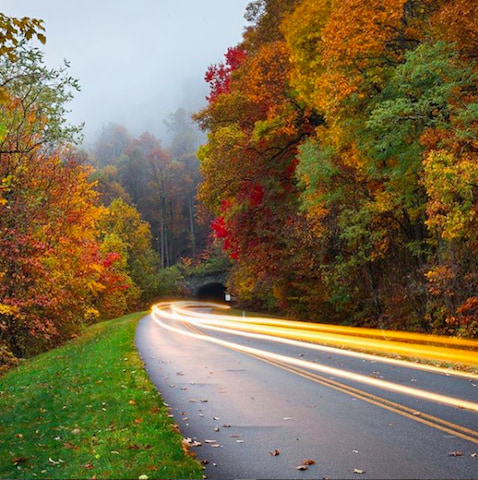 If you are looking for an unforgettable road trip, look no further than the Blue Ridge Parkway. This drive is one of the most scenic in all of America! Late September marks when the sourwoods, sassafras, poplars and maples change their leaves. The result is a burst of hues ranging in scarlets, oranges, golds, and crimsons. The Blue Ridge Parkway begins in Virginia and winds its way through North Carolina to end in The Great Smoky Mountains of Tennessee. You're sure to satisfy your craving for fall foliage with this trip!
Photos: Instagram: @karendvorak , @bygeorgiagrace, @blueridgenps