Whether you are the traveler with a birthday coming up, or your wanderlust friend is going on an excursion soon, it's always nice to get some travel related gifts! These items are sure to make the next trip that much more convenient.
Portable Charger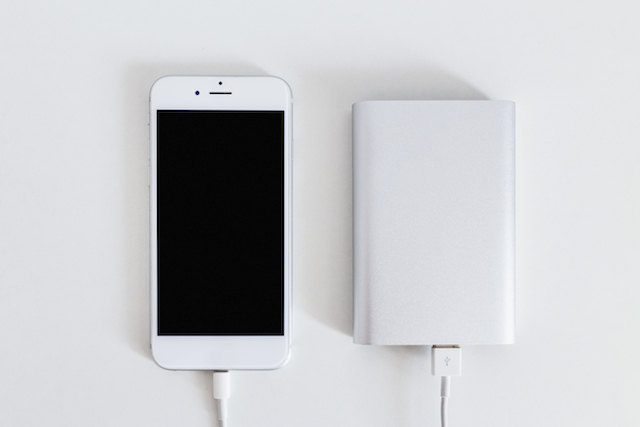 Navigating through a new city or country is both exciting and nerve-wracking, especially if you don't know the language. It's always important to have your phone charged when you know you'll spend most the day exploring. You'd be amazed how quickly the battery can die from using Google maps and taking photos. For this reason, we highly recommend a portable charger as one of the best gifts, to ease the potential scare of being in unknown places without a form of communication.
Microfiber Towel
You probably wouldn't think of towels as great travel gifts, however the thin microfiber towels are truly lifesaving for any backpacker. The material takes up very little space when packing, and rapidly dries once you've finished using it. Plus, they are extremely absorbent and make showering and toweling off a breeze. Super convenient when others are waiting to use the communal hostel shower!
Undergarment Organizer
While not the most necessary of gifts, having an undergarment organizer is super helpful when you have a suitcase full of clothes, toiletries, and souvenirs. It will help save you time in the morning so you aren't scrounging around your bag for underwear and socks. There are many cute prints available too to boost the appeal and travel in style!
Collapsable Water Bottle
When traveling, sometimes you don't know when your next pit stop and access to water might be. However, buying plastic bottles from the supermarket is wasteful, and lugging around a full-sized bottle all the time takes up space. The solution? A collapsable water bottle, which is both great for the environment and extremely portable.
Travel Leggings
Long flights wearing stiff denim can be brutal and uncomfortable. That's why we recommend travel leggings as the one of the best functional gifts you can give someone. There are many brands to choose from for all budgets that wick away moisture and have numerous pockets to keep your valuables close. Your traveling recipient will feel smart and stylish!
Photos: Freepik