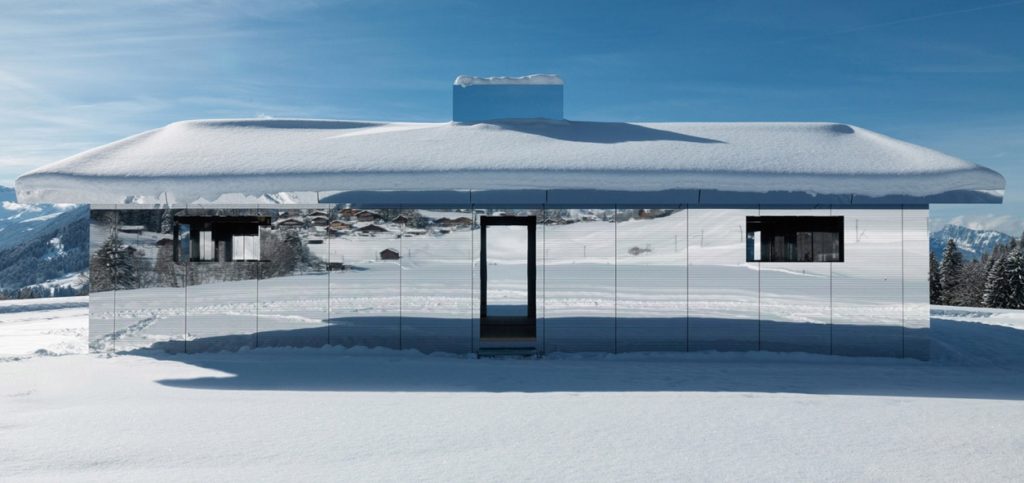 If you visit the Swiss mountains you'll be able to find an archetypical American bungalow. However, it's not just any bungalow. The little house has a complete mirror surrounding. If you didn't know about its existence and come across it, you might even believe it's an illusion. But it's not.
Doug Aitken
Doug Aitken is the name of the artist behind this masterpiece. It was build as an art piece, and will be available for visitors during the following 2 years. The architectonic wonder was baptised the "Mirage Gstaad". The name comes from the combination of "mirage" (which means illusion), and the name of a town close to it called "Gstaad", in Switzerland.
A hike through nature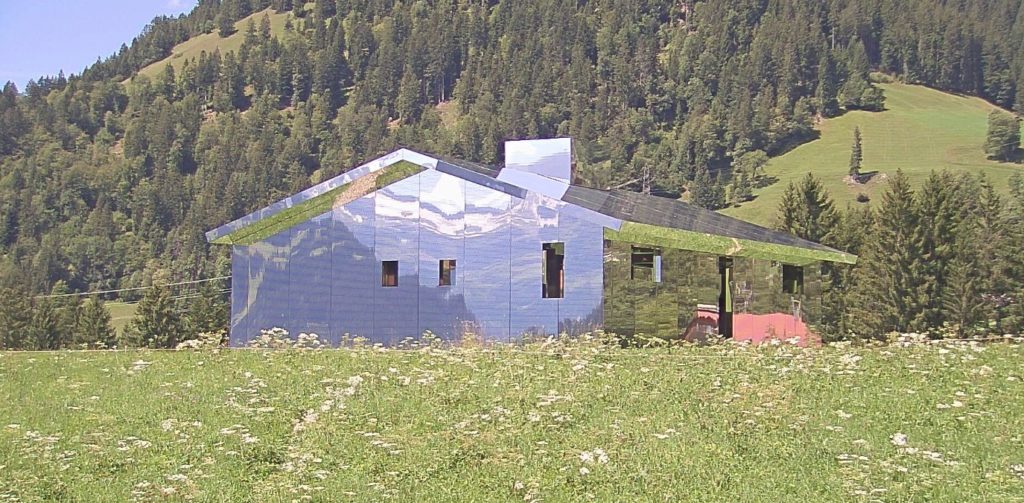 You can access the location by walking for about 15 or 20 minutes, from either train station "Gruben" or "Schönreid" . It's a great option if you're thinking about going on a hike. In fact, you can only get there by foot, as parking near it is strictly forbidden.
Part of a series of projects
The project is part of the international series Elevation 1049, which is in turn produced by the Luma Foundation. A foundation that supports artistic innovations, like the one we are talking about today. "Mirage Gstaad" is part of their third edition called "Frequencies".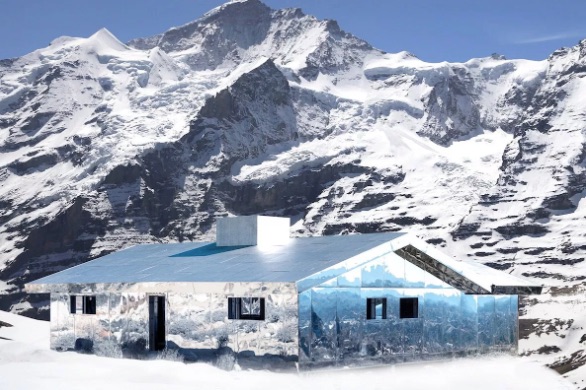 Reflecting the different seasons
This particular piece will show both the interaction and the reflection of the mountainy-landscape throughout the different seasons. The small house is made out of wood and steel, and resembles a mirror thanks to the aluminium finish. It uses the frequencies of light to reflect the beautiful landscapes one can find in the Alps.
A kaleidoscopic inside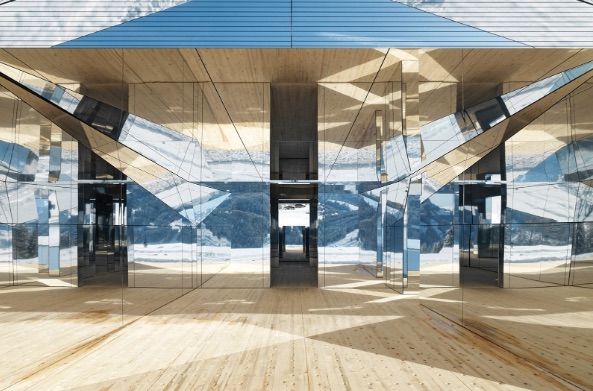 The mirror illusion works so well, that if you look at it, you can not only see everything reflected, it even appears as though the entire house disappears. If you step inside, you will find yourself submerged in a never-ending kaleidoscope of light. It's truly mesmerizing.
Images: Elevation 1049 and Minimalissimo