For any animal lover, being able to see animals that are not native to your hometown for the first time is a truly exciting experience. In fact, some people plan their entire trip around seeing animals, like safaris in Africa or Antarctica for a polar animal tour of a lifetime. With so many beautiful creatures in the world, it's hard to narrow down the list of most adorable animals. Here's where you can catch a glimpse (and even swim with) some of the cutest critters out there!
Red Pandas In The Himalayas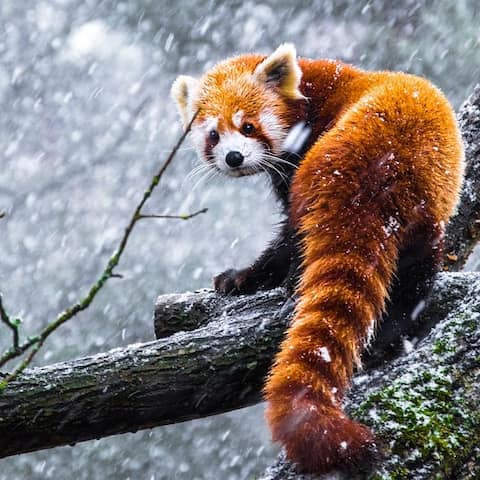 Red Pandas are nothing like their famous white and black neighbor. In fact, this animal only grows to be about the size of a house cat! Their reddish fur and white spotting around the face make them one of the cutest, original animals on our list. You can spot these furry creatures chomping on bamboo and lounging in trees primarily in the Himalayas or Southern China.
Quokkas on Rottnest Island, Australia
Quokkas are by far the most Insta-famous animal on the list. Their lack of fear toward humans make them very approachable for a quick selfie. In fact, the quokka is often known as the "world's happiest animal" for their undeniable smile. Although cute to most, this marsupial was originally mistaken by a Dutch explorer for a large rat, who was terrified of the creature. This lead to him naming their native island, Ratte nest (rat's nest).
Swimming Pics In Big Major Cay, Bahamas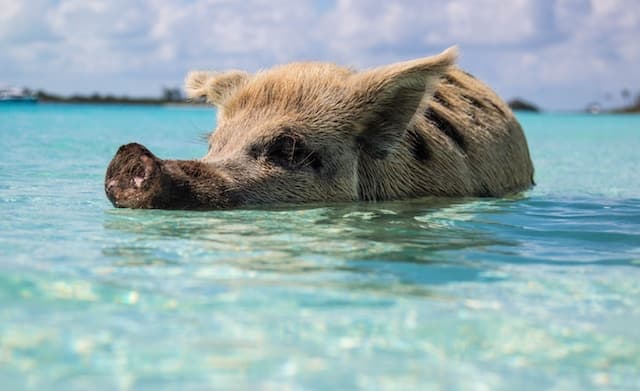 No one is truly certain as to how the swimming pigs got to the Bahamas. Some theorists think the pigs were left behind by sailors who planned to cook them later, or that the pigs swam to shore after a ship wreck. Regardless, these pigs have become a world-famous tourist attraction for those eager to swim with and take photos of the 20 or so pigs living on the uninhabited island.
Monk Seals In Hawaii
Monk seals are adorable and playful creatures that you can see lounging along the shores of Hawaii. The official state mammal has many different names in Hawaiian, such as "Ilioholokauaua" which means "dog running in rough seas." You'll have to travel to the islands to see these creatures, as the monk seal only lives in Hawaii!
Photos: Unsplash, Pixabay, Cover Photo: Instagram @Scott_Spencer_4011