With summer winding down, it's now more important than ever to take advantage of these last few hot days to show off your summer bod and take a dip. Rather than settle for your local pool, you can plan a mini vacation around these spectacular pools- both natural and manmade, around the world.
Cenotes In The Yucatán Peninsula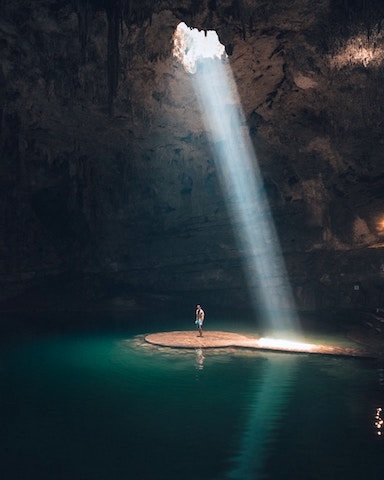 Some of the most beautiful natural swimming holes are located in Mexico in the Yucatán Peninsula. Once considered sacred waters for the Mayans, these popular and breathtaking cavernous pools are now popular for scuba diving and swimming. These cenotes took centuries to form, caused by limestone that eroded and caved in from excess rainfall. The result is crystal clear, turquoise waters that are sure to take your breath away.
Marina Bay Sands In Singapore
The best view of Singapore comes from this rooftop infinity pool. Spanning the length of three skyscrapers at 57 floors above ground, a dip in this pool is both exhilarating and breathtaking at the same time. The pool is part of the luxurious Marina Bay Sands Hotel, which since its opening in 2010 has become one of the most iconic places to visit in Singapore.
Bondi Icebergs Pool In Australia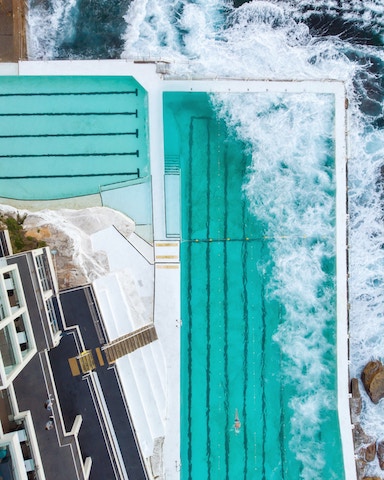 If you are looking to stay fit with a view on vacation, Bondi Icebergs Pool is a must. This beautiful salt water pool is open year round in Sydney, Australia. It is one of the most photographed swimming pools in the world, located by Bondi Beach in Sydney along the scattered rocks. There is also a sauna available for relaxing after a nice swim.
Pamukkale In Turkey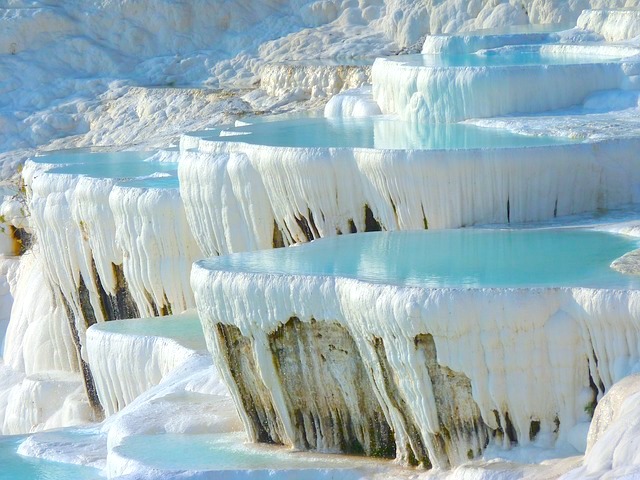 At first glance, Pamukkale looks like a wintery wonder of frozen water falls. In reality, these pools are natural hot springs that have been popular since the Ancient Roman times! The name Pamukkale also perfectly describes this wonderful scenery, as its translation is "Cotton Castle."
Blue Lagoon In Iceland
This all natural thermal bath in Iceland was formed by lava, with the water then filled by a local geothermal plant. The spot has become so popular that visitors must now reserve in advance for admission to this natural spa. The waters are rich in minerals that are great for your skin and will make you feel rejuvenated.
Photos: Pixabay, Unsplash,