This Coronavirus crisis is literally something nobody saw coming. As governments fight their way through saving their countries from a potential economic depression, citizens are struggling as well. Although the fact that millions of people lock downed, nature seems to be benefitting for this pandemic. In fact, several countries reported a decrease in air pollution, wild animals returning home and nature taking back its course. While businesses, sanitary services and people are suffering, empty world capitals are getting to breathe a little. Now we know that life will never be as w knew it, and these images of empty cities are so surreal, that we never even imagined that one day will be seeing such footage .
Milan
Italy is undoubtedly one of the most hit countries with Covid-19. The government imposed a total lockdown on the country for several weeks. It's always hard to imagine seeing the Cathedral of Milan without people, or the Vatican doing their easter ceremony with no audience. As spring approaches, and the hope of good weather, the fashion capital of the world has no clear idea when it will start seeing the crowds again.
Paris
Les Champs-Elysées, one of the biggest tourist landmarks of the French capital is the emptiest it has ever been seen. Although the lockdown in France is not as strict as in other European countries, as people are allowed to do outdoor jogging during certain hours. Yet, footage showing the empty streets of one of the busiest cities of the world is leaving us speechless right now.
Madrid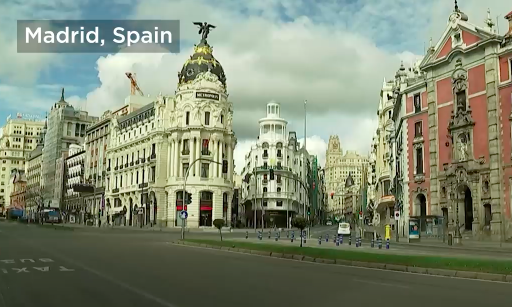 Spain has now surpassed Italy in numbers of reported coronavirus infections. The head of government imposed one of the strictest confinement in Europe, that has lasted weeks and still showing no signs that it will be over soon. Madrid is the epicenter of the pandemic in the country, followed by the Cataluña region, where Barcelona is. One of the most visited World capitals is now empty, which leaves you sad remembering the lively lifestyle Spanish cities are known for.
New York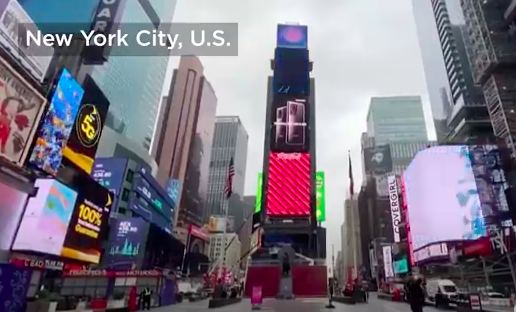 Have you ever thought that you would see Times Square with just few movements? The city that never sleeps is sleeping, and that might be for the first time ever. The US that has become the country with most covid19 cases is urging its citizens to stay home. The result? Empty streets, an empty central park and a lot less noise than usual.
Photos: Freepik, Instagram, Youtube.