Attending a festival in another country should be on everyone's travel bucket list. There are many different types of festivals, featuring food, art, music, sport, and even colors! If you are looking for a fun cultural experience that is bursting in a rainbow of hues, these festivals are a must in 2020!
Holi in India
Holi is a Hindu celebration known as "the festival of colors." On this day, people throughout India throw dry colors called abir and gulal around with friends and family in one large party. People often fill the streets for this colorful event while singing and playing musical instruments. This festival is primarily to celebrate the end of winter and the start of spring and new beginnings. (Just don't expect to have your clothes ever looking the same again!)
Harbin International Ice And Snow Festival In China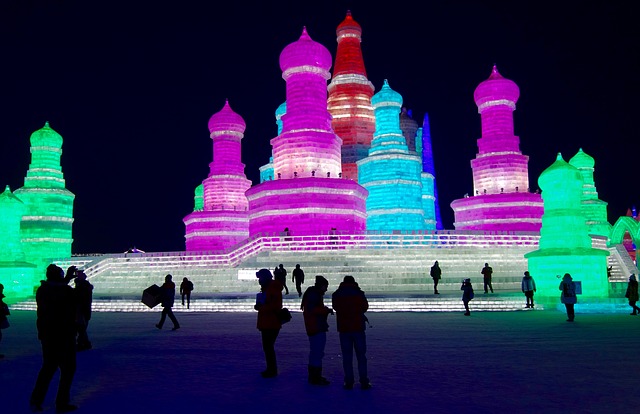 You might not think the world's largest ice and snow festival would be a colorful event… However, this month long festival illuminates all of their snow and ice sculptures with bright colorful lights, making a dazzling display. Each year there are different and unique sculptures to admire in the ice sculpting competition. Visitors can walk around the over 600,000 square meter snow world to enjoy illuminated ice castles, slides, towers and more.
Mardi Gras in New Orleans, USA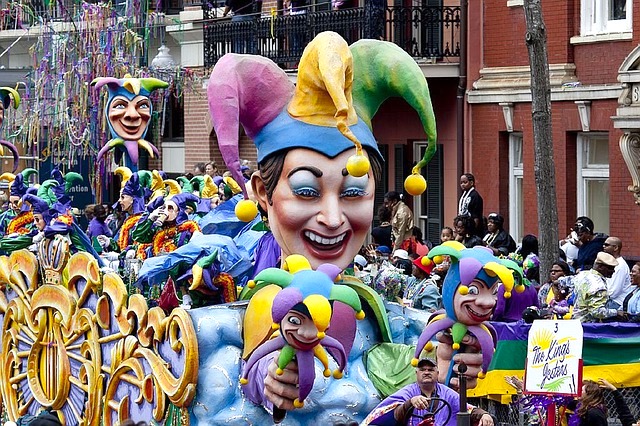 Mardi Gras means"Fat Tuesday" in French, and is a huge holiday celebrated most famously in New Orleans. This festival has Christian roots, referring to the Christian feasts of the Epiphany. Mardi Gras in particular celebrates the last night to eat fatty, rich foods like King Cake before Lenten season. Although it started as a religious tradition, Mardis Gras is a celebration for people of all faiths. In the city streets you will find parades, costumes, masks, music, and beads galore. The primary colors of Mardi Gras are purple, gold, and green, which in order stand for justice, power and faith.
Albuquerque International Balloon Fiesta In New Mexico, USA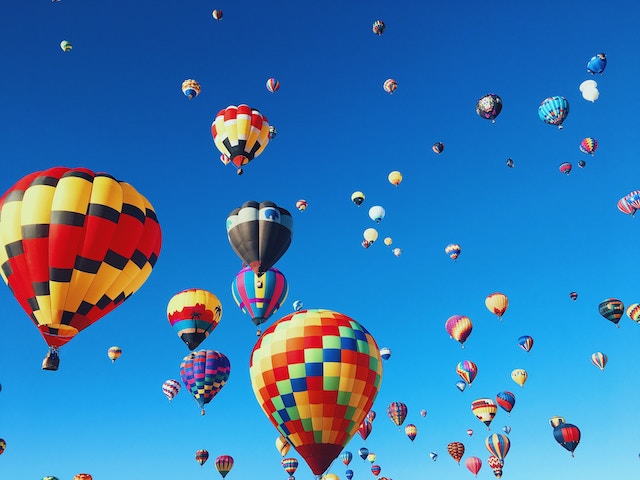 Every October, Albuquerque hosts a nine day balloon festival that fills the sky with an array of colors as hundreds of balloons ascend. Balloons come in different shapes and sizes, and some are lit at twilight. In addition to watching the balloons, you can also experience a ride for yourself! You can listen to music throughout this celebration and enter several competitions open to the public. Submit a photo and you can possibly win a Canon EOS RP camera – worth over $2,000!
Photos: Unsplash, Pixabay,